St. Peter's Judgment

Heaven & Hell are overcrowded and need some purification! The fastest way to do the dirty job is sending Angels and Demons to the place they DON'T belong.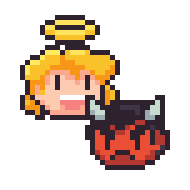 It might be cruel, but it has to be done.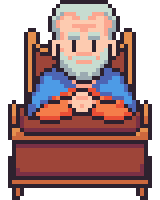 Drag Angels to Hell and Demons to Heaven, purge them all as soon as possible!

This game was made in less than 48h for the Global Game Jam 2022, theme duality.
Prototype of our original idea por the GGJ: https://alcasa04.github.io/TheGame/


Miguel Ángel Gremo Alcocer
Alberto Casado Trapote

Gabriel Aramis Sardaneta del Collado
Borja Núñez Béjar
Héctor Marcos Rabadán
Daniel Álvarez Castro

Download
Click download now to get access to the following files:
StPetersJudgementAndroid.apk
23 MB